Adept Integrator Onboarding
Your application integration vision, delivered without custom code.
Adept Integrator off-the-shelf connectors simplify your application integration setup. Whether you need a simple, point-to-point integration or an integration platform, Adept Integrator makes your setup easy. You'll work with an experienced application integration team to deliver exactly what you need.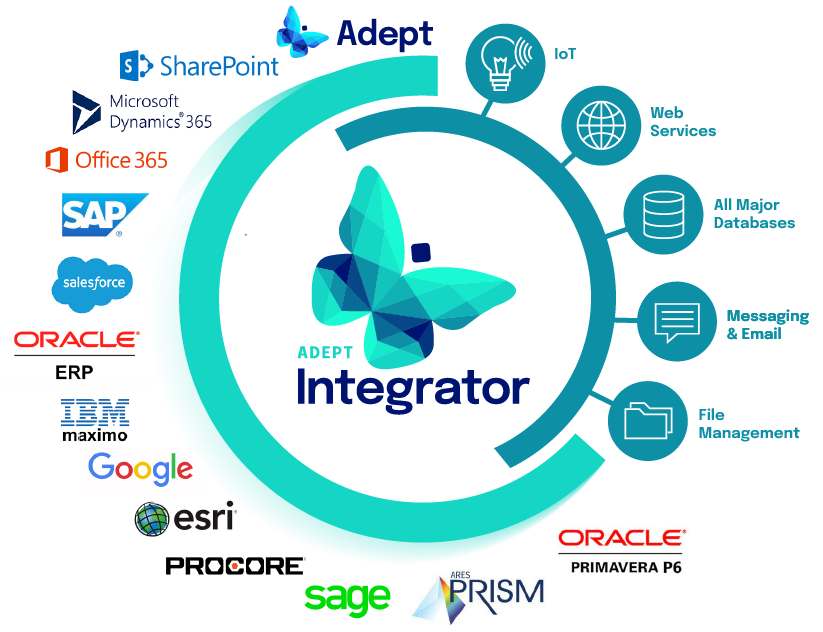 Orchestrate data flows and automate business processes efficiently.
Following an initial discovery, your implementation plan may include some or all of these phases to help you reach your goals.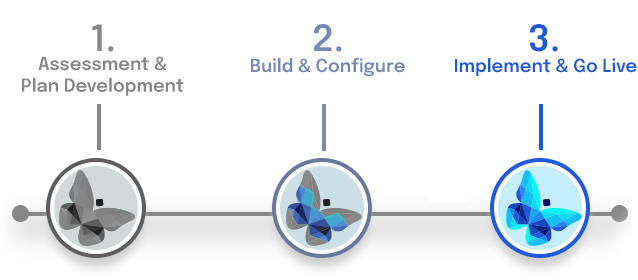 Key considerations for your implementation plan.
Assessment and Plan Development
Kickoff
Planning
Data Gathering & Analysis
Workshops on infrastructure, data flows, and business process
Final scope presentation
Detailed schedule
Build and Configure
Application installation
Complete configuration
Data alignment and mapping
Data conversion
Interface configuration
Super user training
Client manual (if required)
Implement and Go Live
Data load and validation
End user training
System integration testing
User acceptance testing
Migrate to production
Final testing and validation
Turnover
Explore more Adept services.