SOFTWARE
Transform

workforce efficiency. Modernize information flow.

The Adept products align your people, data, and processes so your operations and engineering projects can thrive.
Get everyone on the same page.
Adept gives you centralized access to your most important documents, drawings, models, metadata, and business processes in a secure, controlled environment. You'll get simplified collaboration, fast document access, secure intellectual property, and powerful data insights. All from an easy-to-use platform that's scalable from workgroup to enterprise.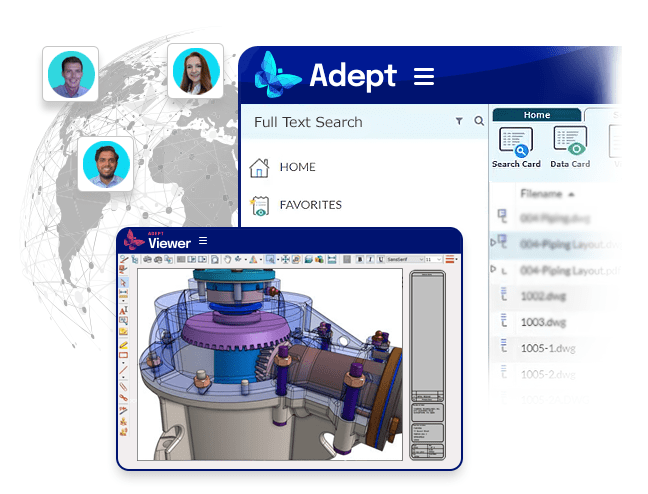 Invest in proven technology.
$
300

B+

Digital Assets Managed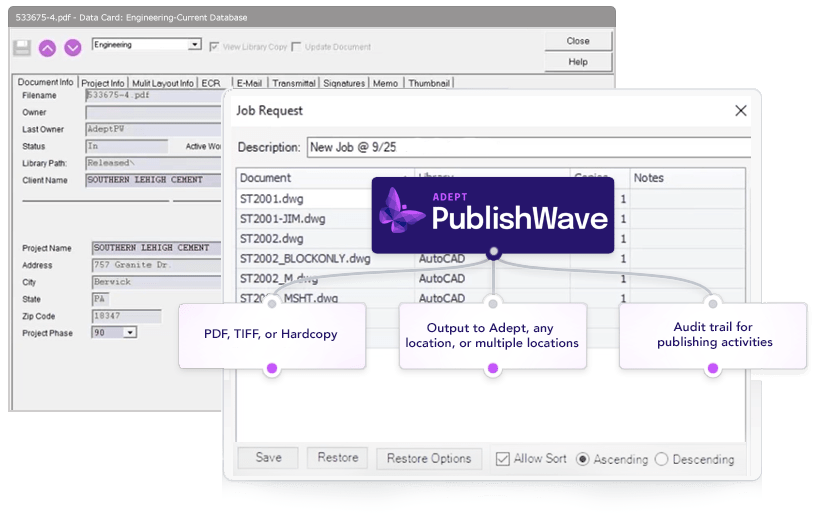 Simplify & automate your high-fidelity PDF workflow.
PublishWave gives you automated or on-demand PDF output from your most important applications, including AutoCAD, MicroStation, SolidWorks, Inventor, Word, and Excel. Process PDFs of the highest quality in single or batch mode, without tying up anyone's workstation.
Connect your applications to automate data flow and business processes.
With over 100 pre-built connectors, Adept Integrator makes it easy to connect all your applications—in the cloud, on-premise, or in hybrid deployments. If a pre-built connector doesn't exist, we'll build one for you. Maximize your productivity, improve business continuity, and eliminate redundant work.