Adept for Enterprise Document Management
Connect your workforce with one source of truth.
In today's competitive environment, centralized document access, control, and collaboration is no longer an option. It's a requirement. Adept connects your entire workforce and gives users everywhere fast access to accurate information, regardless of where it's stored. Collaboration is seamless. Processes flow automatically. You have the security you need, and you'll operate efficiently, with lower costs and reduced risk.
Secure Document Archiving
Protect the data you don't want lost, stolen, or compromised.
Every business needs to control and protect their critical documents yet make them accessible when needed. Contracts, employee information, financial records, sales presentations, marketing content, CAD drawings, specifications, quotes, and other confidential data should be digitally maintained and centrally stored with granular control over document access and an audit trail.
Go paperless.
Digitized information means no more lost documents, record degradation, copying headaches, overflowing file cabinets, and wasted space.
Be prepared for disasters.
With your information in digital format, it will be backed up redundantly and encrypted, so you know it's safe and secure.
Meet compliance.
With digital content under control and automated approval processes, compliance is simplified and you avoid expensive compliance issues.
Simplify audits.
With your documents organized and easily accessible, you'll breeze through audits preparation and delivery.
Support litigation.
A complete audit trail gives you proof of every document and workflow action in the event of litigation.
Document Management and Workflow for Everyone
One centralized solution that's adaptable to every department.
Finance and Accounting
Manage all your client financial and accounting documentation in one centralized, secure repository that simplifies access and empowers collaboration. Give the right people instant access to client documentation from anywhere. Automate approval processes so work flows smoothly, without manual intervention. Maintain an audit trail for each document throughout its lifecycle. Adept integrates with your ERP and CRM so data and processes flow seamlessly.
Human Resources
Centralize and organize employee records in a safe, secure environment—from annual reviews to performance improvement plans to talent management and more. Make it easy for managers and employees alike to access the information they need, regardless of where they are, while maintaining privacy. Automate tedious HR approval processes to achieve greater efficiency.
Sales and Marketing
With much of the buyer's journey happening online, sales must respond quickly when potential customers engage. Adept gives everyone fast, centralized access to version-correct presentations, competitive analysis, quotes, proposals, specifications, contracts, invoices, ROI calculators, brochures, system requirements, archived emails and more. Adept integrates with your CRM, ERP, SharePoint, and Outlook so data and processes flow seamlessly.
Engineering and Manufacturing
For many organizations, CAD drawings and models are the lifeblood of the company. Access to the right version is essential for designers and drafters, engineering, manufacturing, procurement, and others. Adept keeps your entire value chain connected to one source of truth, so everyone is on the same page. Document access, control, and workflow are centralized. Adept ensures version accuracy, integrates with mainstream CAD, manages file relationships, enables non-CAD users to view and markup, and more. Adept integrates with ERP/MRP and other systems so data and processes flow seamlessly.
Field Service
In a plant or utility, it's essential for field service to have fast access to the right information 24/7. Without accurate information, you risk an outage or shutdown, or delays in recovering from one. Adept gets the right information to the right people at the right time. It enables easy, digital feedback from the field about changes so engineering and maintenance are aligned. Adept integrates with work order management systems like Maximo, GIS systems like ESRI or Google Earth, and ERP systems to automate data flows and work processes.
Quality and Compliance
Support your quality and compliance requirements with a system that lets you build standards and best practices into your work process. Adept automates tasks and processes that otherwise require human oversight and intervention, improving quality and efficiency. Versions are managed, and duplicate files are eliminated. Documents are protected, and a complete audit trail is maintained. Required approval processes unfold automatically, with optional password-authentication for regulated industries. Alerts and notifications keep everything on track, eliminating bottlenecks. Document and workflow status are visible, so everyone is on the same page.

Adept is a Leader in Enterprise Content Management on G2 Crowd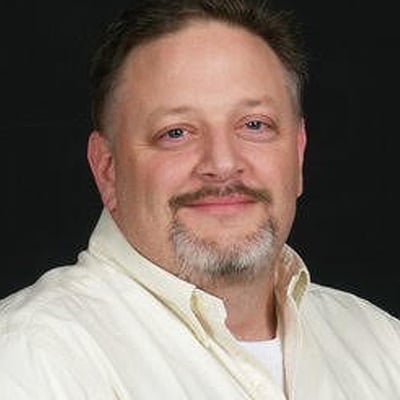 We ultimately identified 20 separate document management solutions across Dow. It was clear to us that we really needed to take a look at one solution and have a cohesive system for Dow. We had a six Sigma project that actually took a look at what products were available; what our requirements were; and our needs. We took probably about a year to select a tool that matched all of those things and Adept matched our criteria with flying colors for our document management implementation at Dow.
Randy Nettles
Sr. Systems Engineer

Explore Adept capabilities.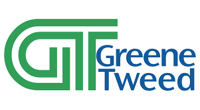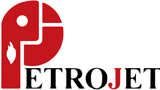 Ready for greater
efficiency and control

with Adept enterprise document management software?
For the first time, it brought our company into alignment. Finally we had everything located under one center of truth instead of all over the place.
Kevin McGill
Principle Engineer, Software Solutions Manager
Nooter Ericksen