ADEPT FOR PRODUCT DATA MANAGEMENT (PDM)
Create better products faster.
Adept connects enterprise-wide design, quality, manufacturing, and operations so you can transform new ideas into amazing products faster. Streamline engineering change, communicate designs efficiently, deliver higher quality products, and protect your intellectual property.
Runs in SOLIDWORKS, Inventor, and AutoCAD
Search tools and design reuse
Advanced version control
File relationship management
Secure and control your designs
Bi-directional property links
Easy, centralized visualization and markup
Streamline engineering change
"Adept gives us SOLIDWORKS-capable product data management and a single repository for all our documents across Germany, India, Ireland, and the United States. It's helped us run the business more efficiently, shortened our design cycle, enabled faster response to customers, and ultimately improved our sales."
Brian Walsh
Global IT Manager
SchuF Valve Technology
Mainstream CAD Systems
Use all your favorite CAD tools.
Unlike the CAD vendors, we build comprehensive integrations that work equally well across multiple CAD systems.


Adept Inside Inventor, and AutoCAD
Stay focused on design.
Adept runs inside Autodesk Inventor and AutoCAD so your designers have fast access to the data management tools and best practices they need to streamline their design workflow. An expandable Adept Task Pane lets you:
Search or browse by metadata
Access Favorites
Preview designs
View metadata
Open, insert, check in/out, replace
View where-used and composed-of details
Approve or reject files in a workflow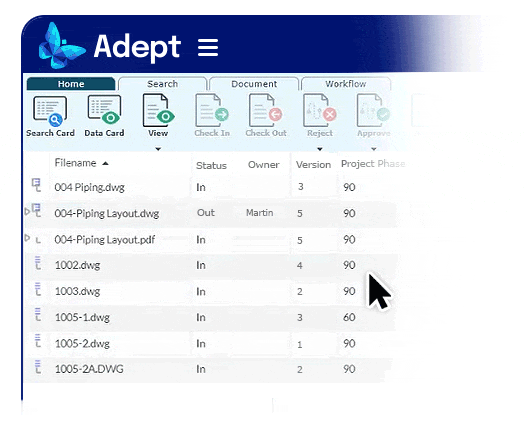 Advanced Version Control
Get control of your versions.
No more duplicates and expensive mistakes. Adept ensures everyone has access to the correct part, assembly, drawing, or configuration.
Major/Minor versions - Design teams can increment minor versions in a design phase and major versions upon pre-defined approval processes.
References - Control if a parent file references the latest version of a child file or is docked to a specific version.
Revisions - Adept can auto-increment your custom revision number in your title block upon check in/out or upon final approval.
File Relationship Management
No more broken relationships.
Adept keeps file relationships intact as they are checked in/out, routed through workflows, moved, or renamed. This includes parts, assemblies, drawings, configurations, XREFs, and more. A tree view displays where-used and composed-of information so you understand the impact of any change.
3D - Supports parts, assemblies, drawings and configurations.
2D - Supports XREFS, References, and image file relationships.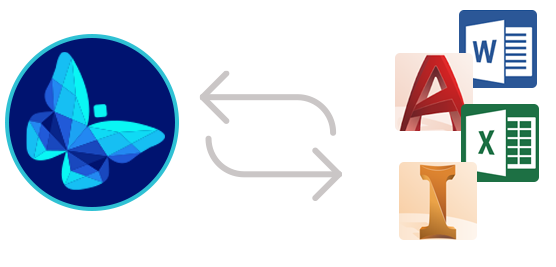 Bi-Directional Links to CAD Properties and Attributes
Leverage CAD metadata without redundant data entry.
Adept bi-directionally links with attributes and properties from Inventor, AutoCAD and MicroStation (along with Word and Excel).
Data Extraction - Metadata is extracted from CAD properties and title blocks, and is populated in Adept so it can be searched, reported on, and referenced.
Adept to CAD - Authorized users can push data from Adept fields to CAD models and drawings in batch mode, without having to open individual CAD files. You save time and eliminate errors from redundant data entry.
Search Tools and Design Reuse
Find and reuse designs in seconds. Free up one day per week.
Studies show that workers across industries spend 20-30% of their time searching for information. Adept gives designers located anywhere fast access to version-correct designs no matter where they are stored, without ever leaving their CAD tool. Batch copy and rename designs from one project to another, so you're not wasting time recreating designs from scratch.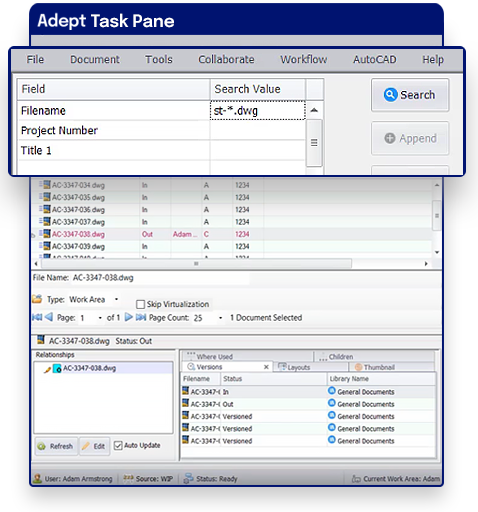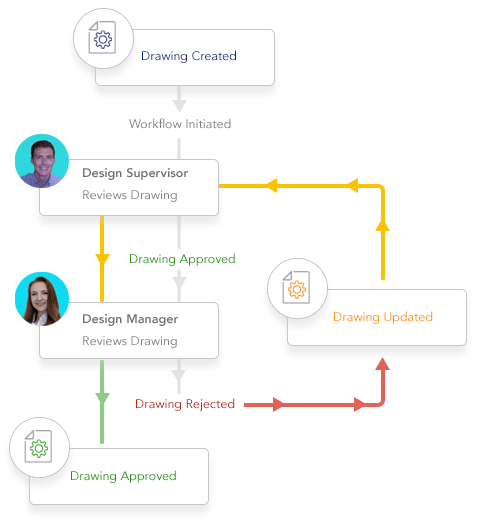 Workflow and Engineering Change Management
Automate your review and approval processes.
Adept can automate any workflow processes, from design reviews to engineering change management. Files are automatically routed through predefined workflows, with email notification and traceability every step of the way. Workflows can be triggered automatically upon check in, and CAD users can approve or reject files right inside the CAD application. Time-based alerts let you know if something is running behind.
Intellectual Property Protection
Secure your designs from unwanted access.
Adept helps you keep your proprietary models, drawings, and related documentation safe from unwanted access. Files are securely vaulted and you have granular control over user permissions. Adept maintains a complete audit trail for each document throughout its lifecycle so you know who did what and when.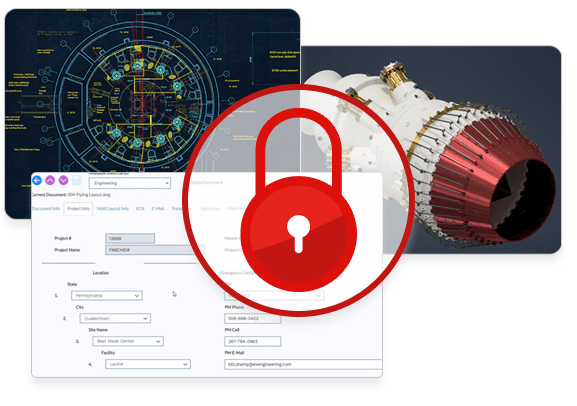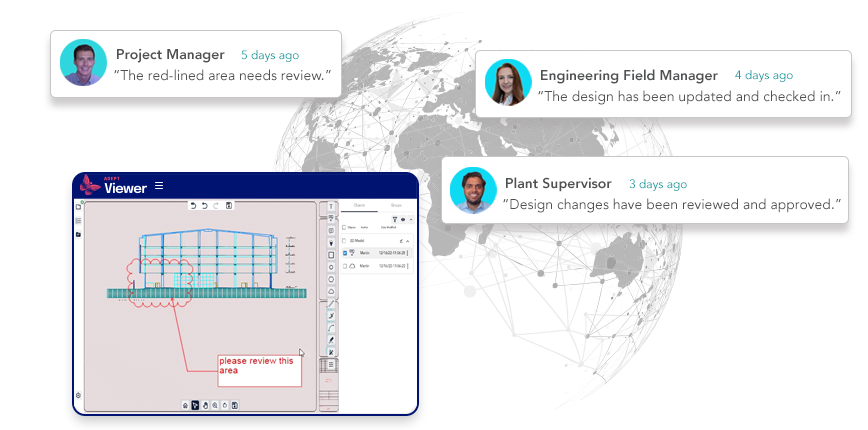 Centralized View and Markup
Communicate design intent and simplify digital design reviews.
Adept delivers easy, centralized design visualization, markup, and comparison for everyone involved in the product development lifecycle. No need for an expensive CAD license, PDF conversion, or separate viewers for each file type.
Supported formats include Inventor, SolidWorks, AutoCAD, Creo, SolidEdge, NX, CATIA, Revit, MicroStation, DXF, DWF, PDF, Word, Excel, JPEG, and more.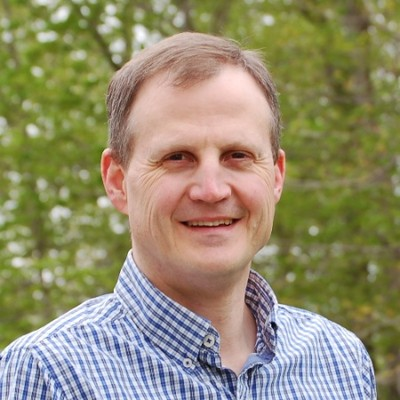 Adept is a straight forward, feature rich, PDM system. The built-in file viewer works with just about everything. The file vault uses the file names, not some crazy hashed out filename scheme like so many other systems. Tech support is top notch!
Brian Cranston
Product Design Engineer
LSI Industries
Ready to
transform

your product development lifecycle with Adept PDM software?
See how Adept simplifies your design workflow.