Adept for Information Governance and Regulatory Compliance
The control you need to drive standards and best practices
Centralized document control and automation support your governance strategy and make regulatory compliance easier and more efficient. Adept works seamlessly in the background, integrated with your operational processes, improving workforce productivity, while driving standards and best practices. Adept reduces your risk, lowers costs, and is a cornerstone of your operational excellence initiatives.
One source of truth
Align projects and operations teams
Get security, control, and traceability
Improve asset reliability and safety
Simplify compliance and system validation
Ensure signatures and watermarks
Manage engineering change
Leverage CAD and business system integrations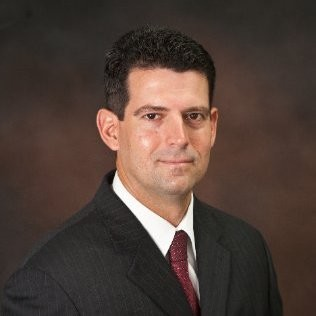 We relied heavily on Adept to achieve our SEI CMMI level 3 certification goals. During the out-brief of our successful appraisal, the lead appraiser noted that one of our strengths was the sophistication and automation we have built into the Adept system to support our processes.
Andrew Courier
Vice President of Maritime Systems
QinetiQ North America
Document control and automation to support your compliance requirements.
FDA 21-CFR-11
FDA 21-CFR-Part 11 is a law that ensures FDA-regulated organizations implement good business practices by defining the criteria under which electronic records and signatures are considered to be trustworthy, reliable, confidential, and equivalent to paper records and handwritten signatures on paper. Adept software and validation services support many organizations in compliance with Part 11.
ISO 9001
ISO 9001 is the international standard that specifies requirements for a quality management system (QMS). Organizations use the standard to demonstrate the ability to consistently provide products and services that meet customer and regulatory requirements. Adept software is used by hundreds of clients around the world as an integral part of their ISO 9001 certification.
HIPPA
The US Health Insurance Portability and Accountability Act regulates the protection of sensitive health information to prevent it from being disclosed without the patient's consent or knowledge. While there is no HIPPA certification, Adept can support the storage and processing of data and documents to ensure HIPPA compliance.
SOX-404
Sarbanes Oxley 404 mandates that annual financial reports come with a statement of internal control, with reporting of shortcomings. Strong document management, built-in version control, automation of routine tasks and processes, and an audit trail are all important. Adept can support the document management requirements of SOX-404.
GDPR
The European General Data Protection Regulation addresses the protection of personal data in the EU and the EEA. It affects EU-based companies and foreign companies operating in the EU. While there is no GDPR certification, Adept can support the storage and processing of data and documents to ensure GDPR compliance.
CCPA
The California Consumer Privacy Act governs how companies around the world must handle the personal information of California residents. Any violation of the rules may result in high penalties. While there is no CCPA certification, Adept can support the storage and processing of data and documents to ensure CCPA compliance.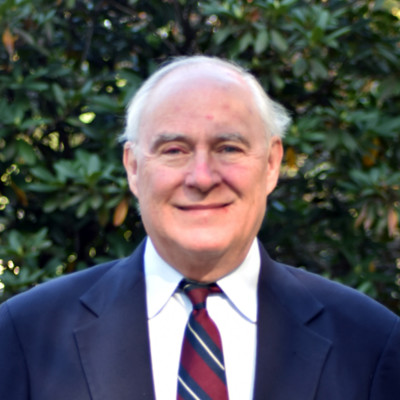 Adept is maintaining compliance with 21 CFR Part 11 electronic records requirements. We are a medical device OEM, so this is critically important. We also use it to manage our 13485 certified QMS.
Christopher LaFarge
Chief Operating Officer
Medicametrix
Centralized document control.
Governing documentation policies and procedures and complying with regulations requires a centralized system that serves as a single source of truth, aligning people, processes, documents and data. Adept connects your engineering, maintenance, operations and construction teams, and makes your documents more accessible, secure, and traceable. Improve data quality and avoid unplanned downtime and safety issues. Provide enterprise visibility to plant and project information.
Drive standards and best practices.
Adept automates tasks like version control, file naming, workflow processes, approval validation, print stamps, watermarks, and an audit trail. With Adept you can drive standards, automate processes, and deploy best practices across your plants, facilities and the enterprise.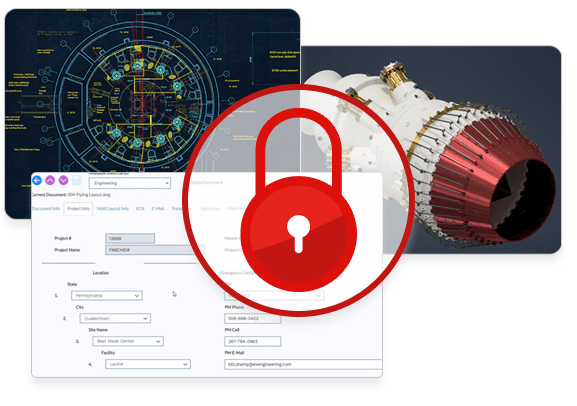 Security, control, and traceability to support compliance and IP protection.
Ensure the availability, integrity and confidentiality of your data
Vault your designs and documents in a safe and secure environment
Control user and group access to documents at the level of granularity you need
Maintain an extensive, searchable document audit trail
Fast access to accurate information.
Recover a day per week per person by eliminating time wasted searching for information
End the reliance on complex folder systems across enterprise servers that drain productivity and create chaos
Empower users anywhere to find the right document fast, no matter where it's stored
Use full text search, metadata search, or browse a flexible, metadata-based tree structure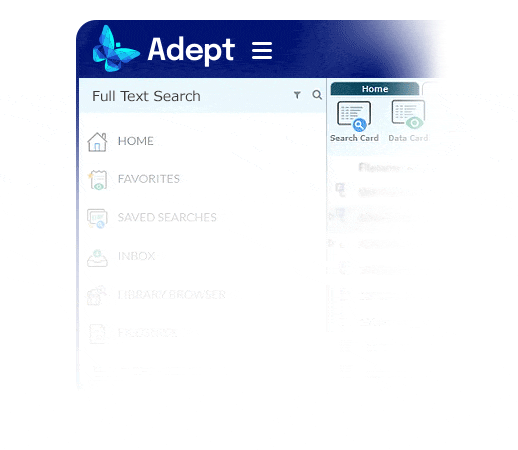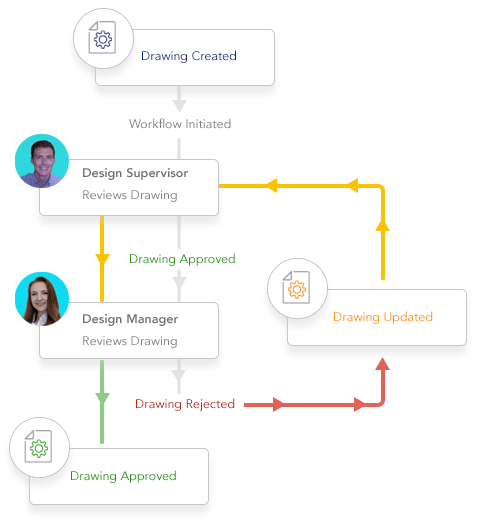 Automate workflow drive standard processes.
Crush bottlenecks and delays from manual workflow methods
Adept automates simple or complex workflows and engineering change processes
Keep everything on track with automated notifications and time-based alerts
Avoid duplication of documents that cause mistakes
Harmonize as-built plant documentation with concurrent engineering projects to avoid costly mistakes
Authenticate approvers and ensure digital signatures.
Require password authentication for document approvals
Ensure digital approval signatures
Maintain an audit trail of all approval processes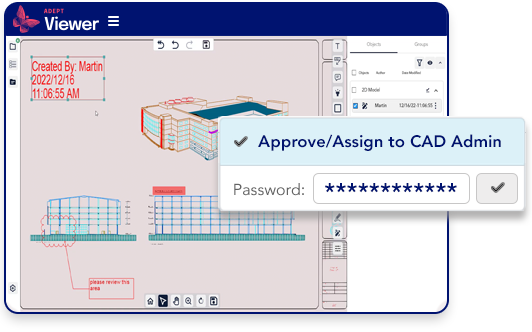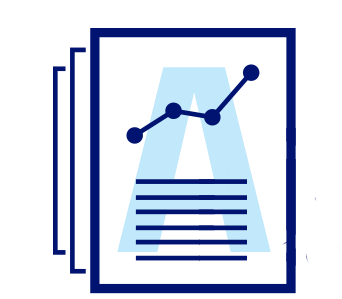 Automate digital print stamps and watermarks.
Ensure controlled documents have a watermark or print stamp whenever viewed, printed or published to PDF
Indicate relevant status and date information to keep everyone aligned, even across time zones
Improve handover quality.
With engineering projects managed by Adept, you'll receive higher quality documentation, faster
Receive construction as-built markups and integrate with the engineering handover package for efficiency
Startup sooner and have what you need to maintain the plant or facility
Review handover metadata quality compliance in Adept throughout the project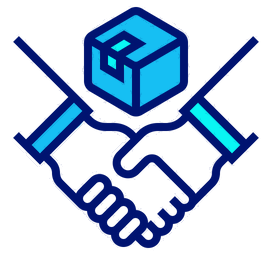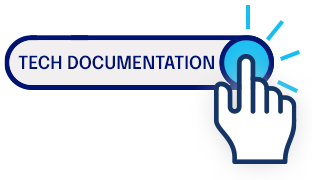 Integrate with CMMS, AIM, ERP, SharePoint and more.+
Give push button access to as-built technical documentation from within other systems
Automate data flows and work processes across business applications
Eliminate redundant data entry
Visibility to data, process, and compliance gaps.
Get a 360-degree view of your organization's asset, product, or project information, documentation, and workflow processes
Identify compliance gaps and address concerns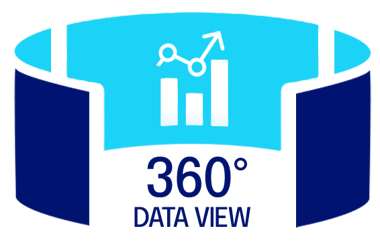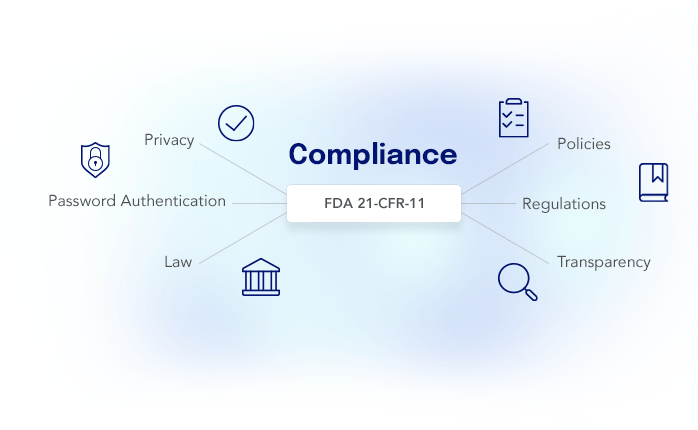 System validation as a service.
Leverage proven system validation experience with Adept
Adept environment pre-validated and pre-configured
Customer-specific validation documentation
Save time and minimize impact to your resources
Optional quarterly risk assessment and validation testing
System validation services for 21-CFR-Part 11 and EU GMP Annex 11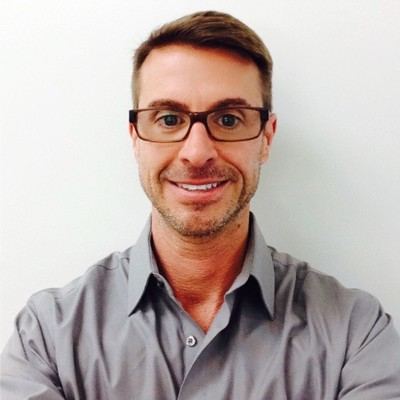 When we start talking about going paperless, most ISO 9001 auditors say 'oh, that's interesting'. But then they see that people on the plant floor can get a document they need in Epicor and all those documents are controlled through Adept. So there's really no chance that something could go wrong. They quickly realize there's nothing more they need to audit.
Mike Blank
Director of Engineering & Quality Assurance
Miller Ingenuity
Simplify information governance and
regulatory compliance

with Adept engineering document control software.