In a recent Harvard Business Review article, author Sonya Dineva recaps a study on the human barriers to technology adoption by saying, "It's no surprise that factors such as cost, and the availability of skilled workers, can stall the pursuit of digital strategies. More surprising, however, was the observed inertia around technology . . . which can be explained by psychological factors holding business leaders back."
Ms. Dineva adds, "For business owners and leaders tasked with driving digital strategy, it is their perception of risk that is more impactful on success than anything else. Deciding to incorporate digital tools or infrastructure can be daunting because of the unknown it represents but shying away from the process can be a far riskier path."
As software developers who also perform our own implementations, we're well aware of risk-averse beliefs that can overshadow the many benefits of a centralized engineering document management system. While there are extensive studies, statistics and facts that demonstrate massive amounts of wasted time, expensive mistakes, missed deadlines, and safety and compliance risks with no drawing and document control system, many companies choose to accept the status quo and do nothing.
In this blog, it's our goal to dispel three top concerns that hold people back from implementing engineering document management (EDM): Time and bandwidth constraints, budgetary concerns, and apprehension about change management and user adoption.
Let's take a closer look at these concerns with a different perspective. It's been our experience, when people are given a time-tested plan for implementation with consistent guidance and support, they are more likely to experience a shift in mindset that empowers them to act with confidence.
"We don't have the time or bandwidth to start a project of this magnitude"
ED
M implementations don't have to upend your priorities. If you don't have the time" due to a deadline, you can offload
the heavy lifting to us. We can personalize your implementation roadmap with options to do as much or as little of the work as you want. By leveraging our professional services, your team can stay focused on delivering value to your own business. It's a win-win.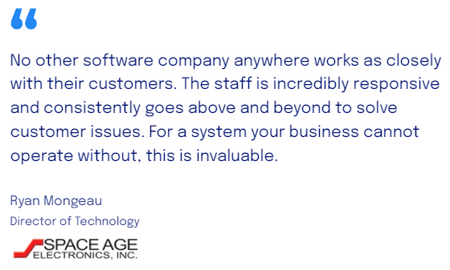 You can opt for our "EasyStart" plan, which provides a baseline and foundation for getting your documents under control along with training for a key administrator. The EasyStart approach can be executed and completed in one to two weeks, delivering significant value and a fast return on your investment. Once you have a framework in place, you can scale the project bit by bit according to your resources and budget. The EasyStart also includes unlimited Helpdesk support for your administrators, so they get the handholding and self-confidence they need.
Alternately, we offer personalized plans that align with a more expansive list of requirements. Personalized plans are designed for those who require larger legacy data imports, more workflows, administrator and user training for numerous departments, and support for multiple sites in house or across the globe.
To save you time, we can serve as the primary lead who interacts with your teams, reports back to you, and completes detailed work on projects. Or we can serve in a role of project facilitator to ensure the productivity and efficiency of the team and the project success.
At every step of the way, our project management team keeps people and tasks on track and within budget by delivering reports on schedules, project milestones, and deadlines.
In either scenario—an EasyStart or Personalized Plan--Synergis gets you up and running faster with time-tested methods and tools based on 30 years of implementation experience.
Total Implementation Time




(Shorter is Better)

"We can't afford it."
Have you measured the costs to operate your business without:
control over your drawings and documents?

a more efficient engineering change or design review process?

an efficient way to collaborate with other departments, sites, or contractors?

security and an audit trail for your intellectual property?

the controls you need to prevent safety and compliance issues?"
One way to quantify the cost of all these oversights is to use our ROI Calculator. In some areas, when you insert your own numbers in the spreadsheet, you may be shocked to see the impact on your business.
In fact, customers have told us that preventing a single power outage, or one unplanned plant shutdown, or one safety or compliance issue can pay for the entire system--even beyond the everyday savings and benefits.
A reasonable way to control the initial investment in a system is to start out small and scale up over time. For example, you can. . .
address the needs of your most important site or team first, and then expand the implementation out to others in a next phase.

start by managing new projects before importing legacy data.

train a superuser who can train others.

focus on simple automation goals that you can achieve in weeks, and then replicate them for other parts of your business.

hold off on any customization you think may be needed, and see what you can do with the off-the-shelf, highly configurable Adept system.
The more you phase in your implementation, the sooner you will achieve success.
"Managing change and gaining user adoption will be difficult"
Humans resist change. When there's change without clarity of purpose of understanding of "the why" of change, then resistance escalates.
At every step of our process--from your first discovery call with sales through to your final round of end user training--we're mindful of how we introduce change to your processes and its impact on your user community. Early on we educate your stakeholders on the value of the solution, so they understand the "why" behind this important change. We also ensure each user can accomplish their own work easily and efficiently.
Our approach to change management is crucial to delivering a great customer experience. Adept software has been ranked #1 on the G2 review site for "Best Usability" and "User Adoption"—all based on verified reviews from our customer.
Most importantly, our team is service and love-based, and people focused. Everyone in the Services group has the experience and soft skills to successfully navigate through a diverse range of company cultures. It's our people that truly differentiate us from others and guide you from document management chaos to clarity.
Adept is #1 in Our Field
Reviews presented by G2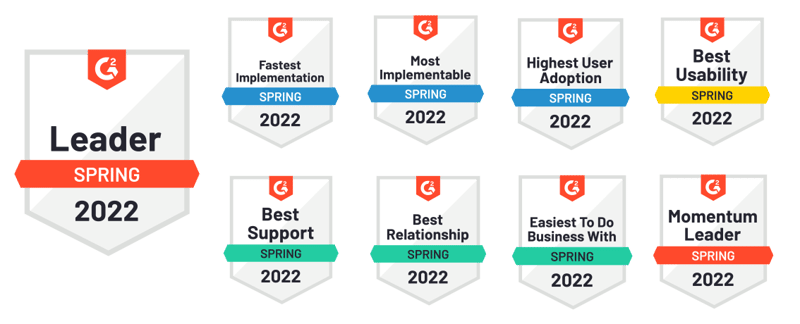 Implementations Demystified
Now that you have a better understanding of our approach to EDM implementations, we trust you realize they don't have to be hard, long, or even risky. Synergis offers a proven and pragmatic roadmap, professional and experienced people, and a user-friendly software product. We believe your user community should be more productive, with less effort, fewer steps, and in less time. Our goal is to make your work life easier – not harder.
ON-DEMAND Webinar: Your Roadmap to a Successful Engineering Document Management Implementation
Meet the team of Professional Service leaders at Synergis as they share best practices, and guide you through the six-phase implementation roadmap that's been tested and refined over 30 years. Discover why our approach makes implementations faster, easier, and less costly.
See you online!