Personalized onboarding services
Your priorities are our priorities.
Adept implementation and onboarding that's expertly designed, and delivered by a deeply experienced team, built around your unique goals, requirements, business processes, IT environment, legacy data, integration needs, and resources.
From document management chaos to clarity, efficiency, and control.
Following an initial discovery, your implementation plan may include some or all of these phases to help you reach your goals as efficiently and effectively as possible.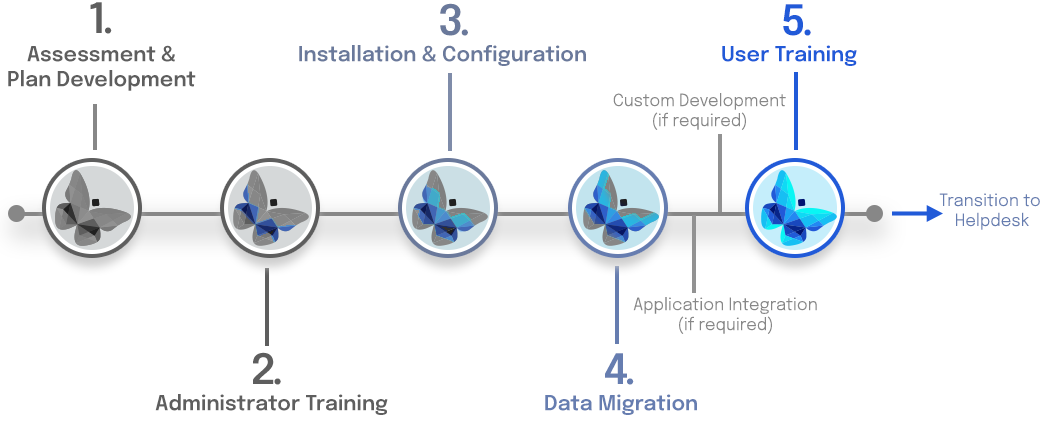 An experienced onboarding team dedicated to your success.
We've been developing, implementing, and supporting document management and workflow automation solutions for more than 30 years. Unlike many technology firms, the average tenure of our team is more than 10 years. From your first discovery call with an Account Manager and Solution Architect to successful onboarding with an Application Consultant, you'll be working with the industry's best—a team who understands the nuances and best practices of successful engineering document management implementations.
Account Managers
Account Managers are your primary point of contact in sales, discovery, and ongoing throughout your partnership with Synergis. Unlike other sales teams, your Adept Account Manager has between 12 and 30 years of experience consulting on document management solutions at Synergis. They're responsive and consultative and your fiercest advocate inside Synergis, ensuring you get the results you want and the onboarding experience you deserve.
Solution Architects
In collaboration with your Account Manager, your Solution Architects will interactively work with you to understand the complete picture of your challenges, requirements, and specialized needs. They will develop and present customized demonstrations to help your team better envision how Adept can solve your most important challenges. They're also intimately involved in developing the scope of work, implementation plan, and estimates for your Adept implementation.
Project Manager
Your Adept Project Manager is your primary point of contact for onboarding once you've placed your order. They will fully prepare you for your Adept implementation; put together a complete project schedule; and coordinate all resources. Because our Project Managers have more than 10 years of technical experience with Adept, they also strategize and collaborate with you to refine plans and overcome obstacles that come up along the way.
Application Consultants
Your team of experienced technical Adept experts will do the work of designing, installing, and configuring your complete Adept solution so that it addresses your enterprise challenges and requirements and delivers greater efficiency, collaboration, and data security. They'll provide training to your Adept Administrator(s) and end users as required. Most of these professionals come right from our Adept customer base, so they have deep knowledge and practical industry experience.
Data Migration Team
You will work with our Data Migration team if you need to migrate data from another document management system that's under performing or unsupported, or if you want to consolidate other applications to streamline your tech stack and drive best practices across the enterprise. Our custom data migration team has completed hundreds of data migrations and they've refined a methodology that ensures your valuable data is accurately and efficiently migrated.
Custom Development
85% of Adept customers use Adept out of the box, and for those who need a feature or automation developed to meet a specific requirement, our Custom Development team has you covered. This group of creative and talented people will consult with you to design and build almost anything you can think of, leveraging Adept's API and web services. They'll provide a detailed specification to be sure expectations are met, and then deliver for you. Custom Development subscription ensures your project works with each new release of Adept.
Beyond just the technical capability of the tool, the Synergis company exuded a desire to help people; a desire to be empathetic with our needs. And they were very responsive to all of our calls. And even now that we've used Adept for five or six years we feel that the Synergis team is in partnership with what we're doing.
Randy Nettles
Senior System Engineer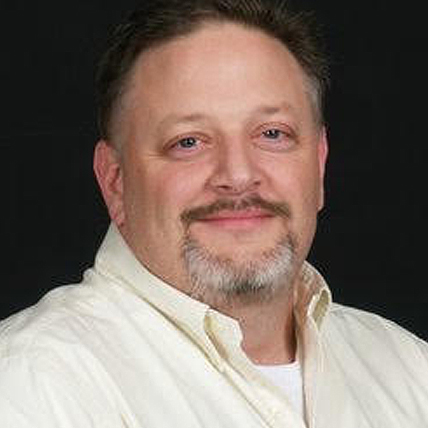 Key considerations for your implementation plan.
What problems are you trying to solve?
What are the priorities?
Do you have a legacy system or database to migrate into Adept?
What departments will use Adept?
How do departments interact with each other?
How does work flow through your organization?
What are your approval and change management processes?
How do you work with contractors and suppliers?
What types of documents will you be managing?
How many documents do you have and where are they stored?
Do you have duplicate documents to be resolved?
How do you handle versions and revisions today?
Do you require system validation (i.e.,FDA 21-CFR Part 11)?
Where are your users (sites, home, field, contractors)?
User requirements (i.e., read-only, markup, workflow participant, back office document editor, CAD user, transmittal creator, Admin)?
Do you have application integration requirements?
Do you have automated or batch PDF publishing requirements?
Do you prefer we train everyone or train the trainer?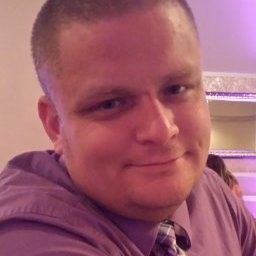 Most of all, listen to your application consultants (ACs). Bounce ideas off them and put their experience to work for you. Lastly, be willing to change your processes. The ACs are great at answering questions about best practices and you need to incorporate as many as possible!
Micah Conner
Document Control Supervisor
Nooter Erikson
Adept is an
investment

to help your business thrive. Let's make sure you get the most out of it.
Explore more Adept services.