Adept EasyStart
Implement and go live in a week or two.
If your document management and workflow requirements meet certain criteria for size and scope, the Adept EasyStart Program is designed to help you implement and go live quickly, so you save time and money, and deliver immediate value to your business.
The value of Adept and the EasyStart Onboarding program.
The Adept EasyStart Program helps you quickly deploy a single, unified view of engineering and business content. It empowers workers located anywhere to quickly find version-correct right documents any time of day, regardless of their location on your company network.
You'll eliminate the proliferation of document duplicates that can cause expensive mistakes, and you'll no longer have to rely on a dizzying Windows folder structure, each one unique to a department or site, to find what you need.
You'll have granular control over document access and an extensive, searchable audit trail. Your documents and priceless IP will be more secure and protected from unwanted access.
Collaboration, design reviews, and field markups will be simplified. Your manual document approval processes will be automated, eliminating bottlenecks.
Adept EasyStart delivers all this in just a week or two.
Two Adept EasyStart tiers.
EasyStart Onboarding services come in two tiers. Your Adept Account Manager and technical Adept Solutions Architect will take the time to understand your goals, IT environment, feature requirements, and implementation scope to determine if an EasyStart program is a good fit for you, and if so, whether Tier 1 or Tier 2 is your best option.
EasyStart Tier 1
Install a pre-configured
Adept environment
Configure data card, searching, one workflow, check in/out and more
Vaulting of up to 25,000 documents
Configuration of user, group, and library permissions
Online, live basic user training for up to 15 web client users
Administrators learn during the implementation
Price: $6,995
Setting: Remote
Add on services: Available
Qualifications: Contact Synergis
EasyStart Tier 2
Expands on Tier 1
Supports a fully customized system
Supports configuration of up to three
workflows
Vaulting of up to 100,000 documents
Supports a larger number of Adept users
Online, live basic user training for web and desktop users
Online, live basic Administrator training for up to two people
Price: $9,995
Setting: Remote
Add on services: Available
Qualifications: Contact Synergis
The EasyStart program is the way to go. The system has more power than initially expected. Admin tools are easy to use and locate. General user items are easy to use, and the configuration in the data cards provides the information we are looking for without extra unneeded information.
Jake Bratton
Electrical Designer
Industrial Control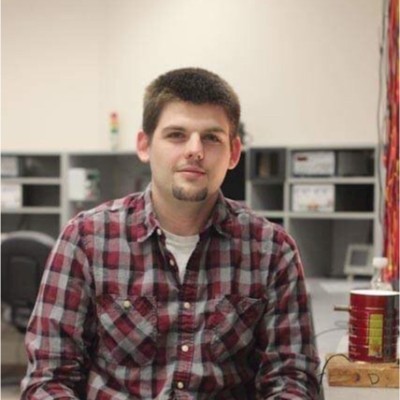 Want to
improve

document access, control, and collaboration in less than two weeks? Learn more about EasyStart and see if you qualify.
Explore more Adept services.