Charlie Smith is anything but an enigma. In fact, he's quite the opposite of "the man behind the curtain" who, in The Wizard of Oz, conceals his identity behind a pretense of control, booming commands and sound effects.
Charlie is a "who-you-see-is-the-real-thing" individual. He's a deep thinker with a keen ability to express himself with clarity and empathy and he's got an infectious laugh that, according to his colleagues, is one of his most endearing contributions to the team.
He's also an incredibly patient listener, who supports his friends and colleagues through the rough and tumble of life's volatile cycles.
"Ah Charlie," says Steve Ackerman, Quality Assurance Manager. "To put it simply, Charlie has an amazing ability to connect with people regardless of the circumstances. He can read and react to people and conditions appropriately and without hesitation allowing him to passionately lead, manage, and exact the most out of folks."
You might not guess that Charlie hails from Warren County, Virginia, except for a hint of a southern twang, even after decades of living in the Northeast and Southwest. After graduating Warren County High School in 1988, he received an Associate's of Science degree from Lord Fairfax Community College before one year at Fort Lewis College, and finally completing his bachelor's degree in Social Science from Ashford University.
He's worked at Synergis for 22 years.
"I started out as a tester for the core team, testing the product for defects, supporting customer calls, helping the application consultants, and creating the installers," says Charlie. "Now, I put all that experience to good work as the Product Owner of Application Development."
Charlie manages the Application Development (AppDev), a group of eclectic programmers who have completed hundreds of document and data migrations, customization projects, and system integrations for Synergis customers.
He enjoys the solo work of writing technical documents for ROMs, CSOs, and functional specifications as much as he loves the collaborative work with coders, the pre-sales team, and customers.
Customers love him right back.
"Charlie has been instrumental in our Adept projects in Con Edison by providing his expertise in developing solutions to our requirements," says Theresa Lau, senior system analyst at Con Edison. "We appreciate his flexibility, patience, creative out-of-the-box solutions, dedication, and excellent customer service."
Above all else, Charlie cherishes his extended family and friends at Synergis who are amongst his longest lasting friendships. Says Charlie, "There's a lot of fluff in life and I've discovered that slowing down and paying attention to the magical potential found within the 'time between' is a potent concoction for deep and meaningful connection with others."
Rusty Reese, Senior Software Developer, says he is "blessed to call Charlie a friend."
"Charlie's greatest superpower is empathy," affirms Rusty. "He naturally, and without hesitation, reaches out to understand what you may be challenged by, the obstacles you are facing and how he can help. He's always there, both professionally and personally, to support his friends and coworkers. I've been fortunate to have many heart-to-heart conversations with Charlie. His empathy and compassion never cease to amaze me. I will ALWAYS walk away knowing he cares and is in my corner."
Of all Synergis' Family Values, it's the dual tenets, "Think Like a Leader" and "Communicate with Humility and Empathy," that resonate most with Charlie.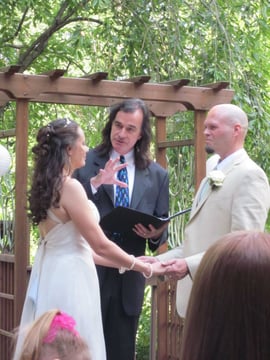 "When I think like a leader," states Charlie, "I'm putting others first and being of service to them, which is truly magical in action. When I'm communicating with humility and empathy, I'm seeking first to understand the world from their perspective, and to put other's needs before my own."
Charlie's innate sensibility to "seek first to understand" brings about its own reward. He explains how he was recently touched by hearing that "my friendship, understanding, and fierce love has made all the difference in another man's outlook on life."
"Holding space for others, being curious about others, respecting others even when I don't agree, and having a kind, caring, respectful approach to engaging others. . .this is what's led me to true success in my life, my career, and my family: Christina, my wife, Sequoia, my 25-year-old daughter, and Elijah, my 20-year-old stepson."
Charlie attributes a lot of his leadership skills and personal growth to his longtime commitment to the study of Archetypes, the Stoics, and personal growth tenets of The Mankind Project.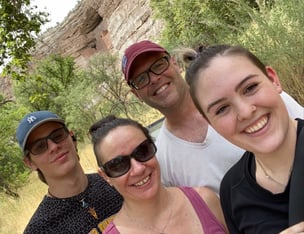 "The Mankind Project is a remarkable organization geared towards supporting men in becoming emotionally literate and being better husbands, partners, brothers, fathers, and sons," explains Charlie. "It provides men's circles that meet regularly. In fact, I've been sitting in a men's circle since 2008, no matter where I've lived in the US."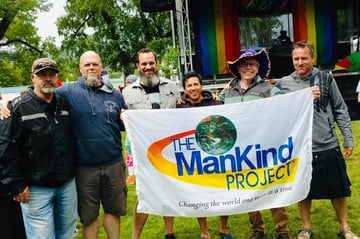 Charlie has been trained as a member of the staff for weekend adventures, which
he's participated in more than 30 times. He's attended cultural competency, inclusivity, and sensitivity trainings and completed three levels of leader trainings.
In fact, Charlie's most important life lesson stems from a deep commitment to nurturing others, being accountable for his own decisions, and seeking to understand and listen to others first. The Hero's Journey is a guiding principle for how Charlie sees life's ups and downs
"In the past year, I've learned that ownership of my shortcomings and the impact I have on others goes a long way to build trust, compassion, and respect," reflects Charlie. "The ability to listen openly to others and to seek to understand their perspective first goes a long way in building trust and compassion."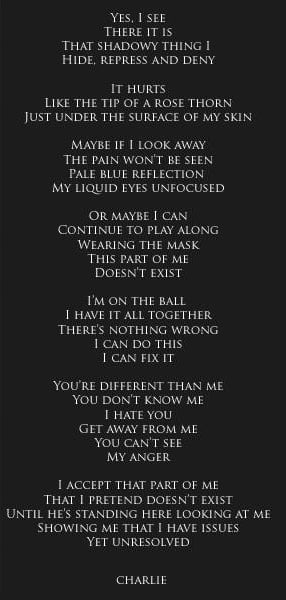 In my experience, it takes a heap of humility and vulnerability to put yourself out there and accept others without judgment. For Charlie, it's simply the guiding principle of how he lives his life.
"I create a connected world of compassion and empathy by holding space for others who are different than I am," states Charlie. "This is my mission in life."
For a peek into the breadth of Charlie's other love of classic books, movies, poetry, and rock n' roll, here are some of his favorite quotes:
"You have power over your mind – not outside events. Realize this, and you will find strength." Meditations, Marcus Aurelius
"Pay no attention to that man behind the curtain". The Wizard of Oz, L. Frank Baum
"Life isn't fair, it's just fairer than death, that's all." The Princess Bride, William Goldman
"Someday, somewhere – anywhere, unfailingly, you'll find yourself, and that, and only that, can be the happiest or bitterest hour of your life." Pablo Neruda, Nobel Laureate Poet
"The privilege of a lifetime is being who you are." A Joseph Campbell Companion: Reflections on the Art of Living, Joseph Campbell
"All you need is love." John Lennon